The Goddess is a competitor in Destruction Derby and Destruction Derby 2.
Destruction DerbyEdit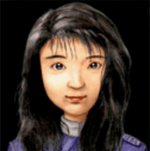 The Goddess drives a purple and white car, number #35. Her lorry in the pit compound has the name "Team Goddess", and also has a picture of her styled like Japanese anime with her giving a 'v' peace sign.
She is a decent driver and performs well in races, but in derbies it's a mixed bag.
When points are scored from her car, her voice clip says "I'll have my revenge!".
Destruction Derby 2Edit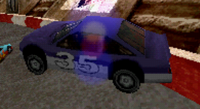 She is back with same colours purple and white and same number #35. While she is average in Stock Car, she is better in Wrecking Racing, although bad in Destruction Derby events.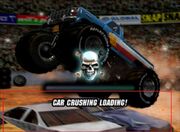 Community content is available under
CC-BY-SA
unless otherwise noted.